Can you use an actioncam as a dashcam?
Car Video Camera (dash Cam) Inside Of Car On Highway With Blurred Background Of Highway Road, From Perspective Of The Driver. Concept Of Safety Camera For Car Protection, Technology For Safety
Basically, this is possible, because an actioncamwith the appropriate configuration is able to record several hours of video and there are also appropriate mounts. However, you still shouldn't do it. There is, in fact, a serious legal problem here.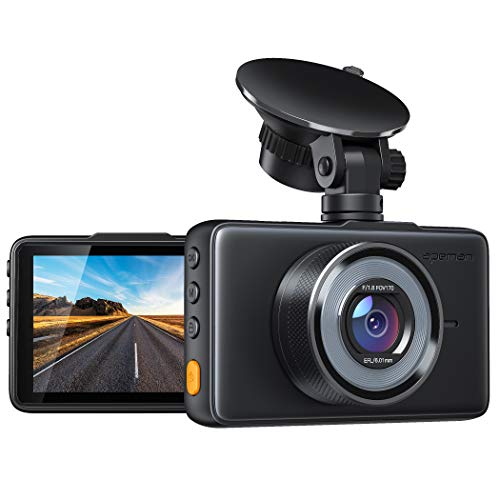 Legal situation
I will summarize the legal situation in my own words. This is of course only my layman's assessment, who wants can of course also like to read through the full legal texts.
BGH ruling from May 2018
In May 2018, the Federal Court of Justice ruled that video recordings made while driving are generally admissible as evidence in accidents.
That sounds good at first, but there is also the DSVGO, the German Data Protection Regulation. Here it is in such a way that a video monitoring of the current traffic without an appropriate cause offends against the personality rights of the other road users and is thus forbidden. However, it is again permitted to make video recordings for the purpose of preserving evidence. This means that if I look into my crystal ball before driving and then know that I will be hit by a truck in half an hour, then I may turn on the camera. What a f…ing.
It is to be hoped that the BGH or another court will take another look at this.
Solution – special dashcams
The only legal solution at the moment is to use a special dashcam. The thing with these dashcams is that the recorded traffic videos are constantly being overwritten. However, if the built-in sensor detects a vibration, such as in an accident, the video footage is saved. The video footage is also time-stamped for use as evidence. In addition, many dashcams also have 24h parking monitoring. Another useful feature on some dashcams is a second camera that looks to the rear. This allows it to pick up the rear traffic action as well. This is an indispensable function, especially in the event of rear-end collisions.
APEMAN Dashcam Vorne und Hinten Autokamera mit MicroSD-Karte, 1080P FHD Mini Dual Lens Kamera, 170 ° Weitwinkel mit Nachtsicht, G-Sensor, Parküberwachung, Loop-Aufnahm und WDR*
Dual Dashcam , Vollsicht Rekord- Diese Dashkamera hat 2 kameras für ein preis. 1080P Full HD mit 170° winkel Ultra, sie können auch alles neben Ihren auto sehen. Für ein sicheren Fahrt.
Dual 170° Weitwinkel-OBJEKTIVE bieten eine hervorragende Bildqualität mit einem breiteren Sichtfeld und reduzieren wirkungsvoll tote Winkel. SUPER NACHTSICHT - Ausgestattet mit Advanced Starvis...
Vollständige Funktionen - Entworfen und entwickelt durch unabhängige R&D, starke Qualitätskontrollen. Die C420D bietet alles was Sie von einer idealen Autokamera erwarten: Einen G-Sensor der...
Kompaktes Design- Diese intelligente Dash Cam passt in jedes Auto und blockiert nicht die Sichtlinie. Es kommt mit einem 2-Zoll-TFT-Bildschirm für Echtzeit-Anzeige und wird Sie nicht vom Fahren...
Benutzerfreundlich - Wird mit einer 32 GB Micro-SD-Karte und sämtlichem Zubehör geliefert. Stecken Sie es ein und ist einsatzbereit. Wenn Sie feststellen, dass Zubehör fehlt oder beschädigt ist,...
Conclusion
Currently, the only thing that can be recommended in good conscience is a dedicated dashcam. Preferably a dashcam with a second camera that also looks to the rear.
Current offers
Letzte Aktualisierung am 2021-04-17 / Affiliate Links / Bilder von der Amazon Product Advertising API