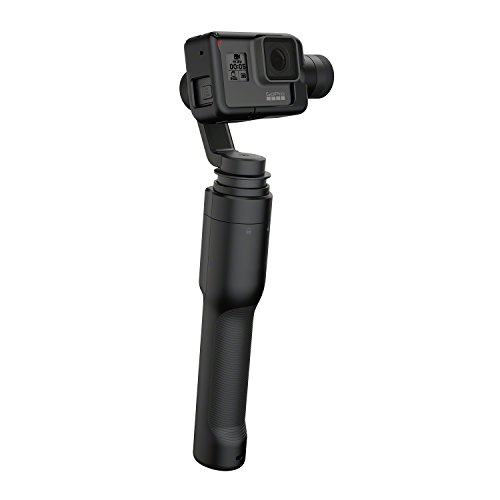 With the use of an Actioncam Gimbal you can upgrade any action camera. Especially if you want to use it for normal filming, you will notice that it is not so easy to hold the small camera still.
If you own or are looking to buy a higher-priced camera with an optical image stabilizer, you'll probably be fine without a gimbal in most cases if you screw the camera onto a handgrip. But even here you will achieve even better results with a gimbal. Especially when you move forward with the camera, the results with gimbal are impressive.
What is an Actioncam Gimbal?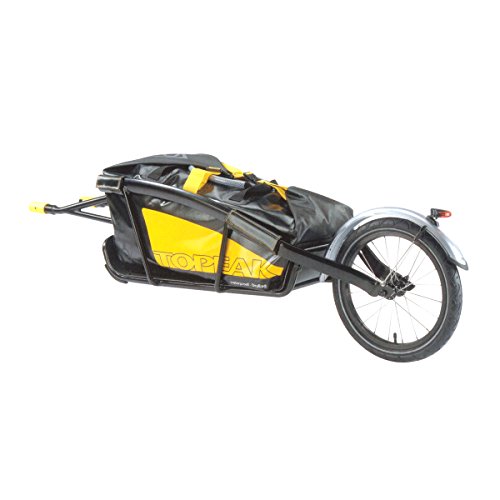 A gimbal is nothing new in terms of the technology behind it. The word gimbal comes from the English and means "gimbal suspension". An example of this would be a single track bicycle or motorcycle trailer. This has two degrees of freedom, with which it can follow the bike in the track and compensate for differences in height.
Another example would be a gyro compass. The gyro axis forms a right angle with the inner gimbal axis. The gimbal suspension allows the gyro to maintain its direction in space when the vehicle changes direction. The initial direction of the vehicle can be read at any time from the direction of the gyro axis.
Gimbals have three axes to compensate for all movements. In the small gimbals most commonly used for action cams, the rotary axes have active drives, each with a brushless motor. At this compact design, this is also necessary to overcome the mass inertia fast enough.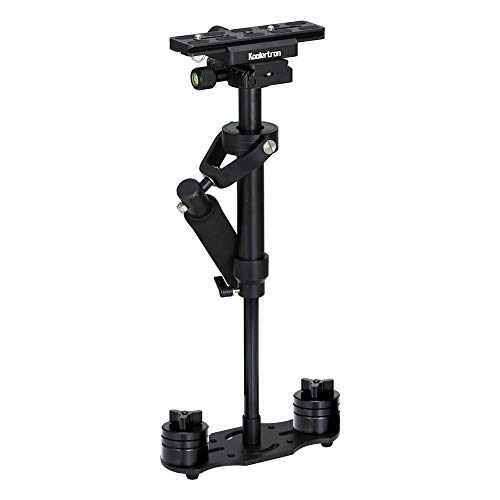 Hovering tripod and steadycam
Alternatively to the electrically driven gimbals there are also the floating tripods or steadycams. These work in a purely physical way with counterweights. Due to their design and size, they are mostly used for large film or SLR cameras. For action cams, they are rather not recommended for the reasons mentioned above.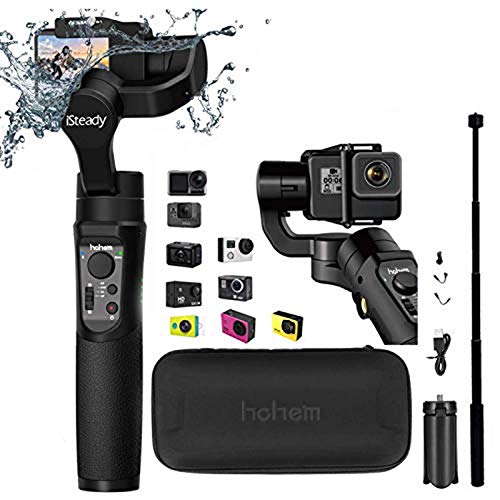 Hohem iSteady Pro 2 Gimbal 3-Axis Stabilizer for Action Camera Compatible with Gopro Hero 7/6/5/4/3+/3,Sony RX0,Yi Cam 4K,AEE,SJCAM,DJI OSMO Actioncam, Splashwaterproof,with Tripod and Extension Rod*
Hohem iSteady Pro 2 Gimbal-Kompatibilitätskamera: DJI OSMO ACTION, GoPro Hero 7/6/5/4/3 (YI, SJCAM und andere Actionkameras mit ähnlicher Größe und ähnlichem Gewicht) Max. Kameragröße: Höhe...
Spritzwassergeschütztes und abgeschrägtes Design. Das um 30 ° abgewinkelte Design des Rollmotors mit längerem Tragarm sorgt dafür, dass die Action-Kamera frei von Hindernissen ist und immer im...
30% Drehmomentverbesserung bei aufgerüsteten Motoren. Das um 30 ° abgewinkelte Design des Rollmotors mit längerem Tragarm sorgt dafür, dass die Action-Kamera frei von Hindernissen ist und immer im...
Auslöser: Sport-Modus (Quick Transition) Ermöglicht dem Motor, die Leistung zu erhöhen und schnell auf die entsprechende Bewegung zu reagieren. Die schnelle Folgegeschwindigkeit ermöglicht es, den...
Arbeiten Sie als Powerbank, um andere Geräte aufzuladen. Aufladen der Kamera: iSteady Pro 2 mit Micro-USB / Typ C für Action-Kameras konfiguriert; Darüber hinaus bieten wir einen zusätzlichen...
Wearable Actioncam Gimbal
Another gimbal variant, are the wearable gimbals. Unlike the gimbals you mainly hold in your hand, the wearable gimbals can also be mounted on a helmet or handlebars, for example. This of course increases the application possibilities enormously.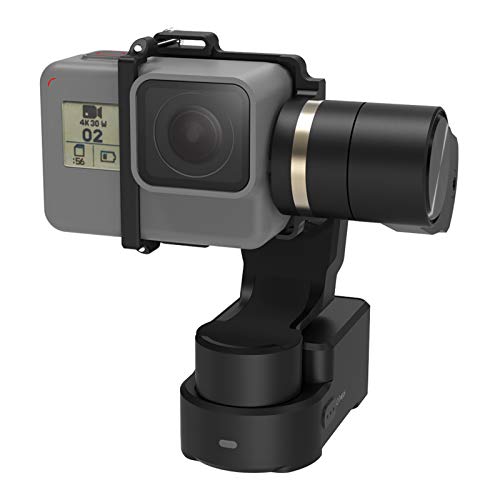 Feiyutech WG2X 3-Axis Wearable Waterproof Gimbal for GoPro Hero 7 Hero 6 Hero 5/GoPro Hero4/Session AEE SJCam and Other Similar-Sized Action Cameras with Extension Rod,Tripod and Carry Box*
Die verifiziert ip67-level Splash Waterproof ist WG2 mit seinen verstärkten strukturellen Wasser Widerstand. Es kann Arbeit in so tief wie 0,5 Meter unter Wasser, gut für Tauchen, Surfen und...
Der WG2 folgen können einer geplanten Rotation Route, wurde manuell einstellen, wodurch komplizierte Time-Lapse-Aufnahmen einfacher und mehr Spaß.
Die WG2 restrukturiert die industrielle Design um 360 Grad drehbar, Limitless in neigen und Rolling Achsen ermöglichen. Die feiyu auf App oder ein Bluetooth-Fernbedienung können ganz einfach...
kompatibel mit GoPro 4/GoPro 3 +/GoPro 3 ohne Rucksack LCD/Yi 4 K/SJCAM/AEE und Kameras von einer ähnlichen Größe zu GoPro. Die maximale Traglast beträgt 130 g. Es ist auch kompatibel mit dem...
Eine glatte und präzise Lösung, um die Balance von verschiedenen Kameras Gramm Gramm auf WG2. Neben, neues Design Stativ und Erweiterung Pole sind sattere, kleiner, leichter zu tragen und passt gut...
Conclusion
As already mentioned in the beginning, you can upgrade every actioncam with a gimbal. If you have bought a cheaper action camera that only has electronic image stabilization, you will especially benefit from a gimbal.
In any case, a gimbal is an absolutely recommendable accessory for every actioncam.
Current offers
* = Affiliate Link
Die mit einem Stern gekennzeichneten Links sind Affiliate Links zu Amazon. Ebenso sind Produktbilder mit Amazon verlinkt. Bei einem Kauf über einen solchen Link erhalte ich eine Provision. Für den Käufer ändert dies jedoch nichts am Verkaufspreis.
---
Letzte Aktualisierung am 2021-04-17 / Affiliate Links / Bilder von der Amazon Product Advertising API